On this page you will find the most important resources for the Diocese of Kerry's response to Pope Francis's request that the whole People of God be consulted about the life of the Church in preparation for the 2023 Synod of Bishops.
Key Links:
New! The National Synthesis Document has been published. Click here to read it.
Our Diocesan Synthesis Document. This document gathers together the initial results of our Synodal Listening and is our contribution to the drafting of the Irish Church's submission to the 2023 Synod of Bishops in Rome.
Contact the Diocesan Synodal Team by e-mail.
What is this all about?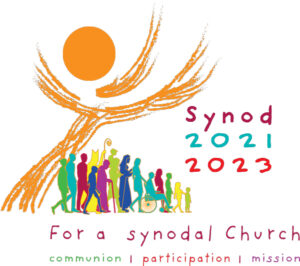 Pope Francis has issued an invitation to every member of the Church to participate in a worldwide conversation about what it means to belong to the Church (communion), how we can play our part in the life of the Church (participation) and what we are called to do to strenghten the life and activity of the Church (mission). He has asked that this conversation should happen in every Diocese in the world.
Groups who are interested in contributing to the conversation by holding a listening session or a focus group to discuss the questions raised by Pope Francis are invited to contact the Diocese's Synodal Pathway Team.
External Links
The website of the Irish Church's Synodal Pathway – As Gaeilge
The website of the Synod of Bishops in Rome