LISTEN HERE to Horizons The Religious and Social Affairs Programme broadcast on Radio Kerry at 9am Sundays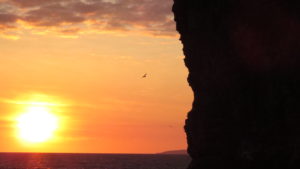 SUNDAY mornings 9.00-10.00 RADIO KERRY
24/09/23  Horizons
17/09/23  Horizons
10/09/23 Horizons
03/09/23 Horizons
LISTEN TO THE MOST RECENT SET OF JUST A THOUGHT
Horizons communicates the Christian message in the context of contemporary Irish society. It does so in a manner that is ecumenical rather than partisan, informative rather than dogmatic.
As well as supporting people in their Christian Faith, it reaches out to the growing number of people who have become distanced from their Church for whatever reason, and to those with a keen interest in the spiritual. At the same time it appeals to those with an interest in the moral fabric of society yet have no great desire to become active members of any particular Church.
While fulfilling these needs it also informs people about events as they unfold and provides a rich source of entertainment. This ensures that the programme avoids being ghettoised and remains instead an integral part of Radio Kerry's schedule and the community it seeks to serve.
Mary Fagan produces and presents Horizons with the help of a strong team including Outreach Interviewers, Sylvia Thompson, Judy O Mahony, Pat Kavanagh and Mary B. Murphy.  Regular contributers: Mick Joyce, Fr. Brendan Walsh,  Deacon Connor Bradley, Fr. Francis Nolan and Fr Kevin Sullivan, Anne Alcock, Fr George Hayes and technological support from Paddy Brosnan.
If you wish to make contact with Mary Fagan call or
mailto: maryfagan@dioceseofkerry.ie