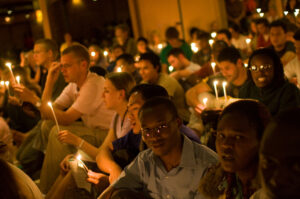 Taizé 2022
Each year the Diocese of Kerry coordinates an annual youth pilgrimage to Taizé in France.  Taizé is a popular site of pilgrimage for young Christians of all denominations.  Thousands of people between the ages of 18 and 30 travel here during the summer months to part-take in their faith programme.
This year we will travel from Sunday, June 26th and return on Sunday, July 3rd 2022.
Contact Tomás Kenny on 086 3683778 or tomaskenny@dioceseofkerry.ie for more information.
Click here to watch a promotional video for Taizé
Click on the link below to view the parents/pilgrims guidebook for Taizé:
Diocese of Kerry – Taizé Parent-Guardian-Pilgrim Information Pack 2021 – May 2021
World Youth Day – Lisbon 2023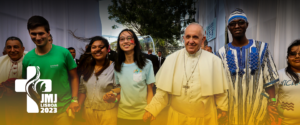 World Youth Day will be held in Lisbon, Portugal in August 2023.  World Youth Day (WYD) is a worldwide encounter with the Pope celebrated about every three years in a different country. The most recent WYD was celebrated in Panama City, Panamá.  WYD is open to all young people who want to take part in a festive encounter centered on Jesus Christ together with their peers.   The Diocese of Kerry will coordinate this pilgrimage from September 2021.
Click here to watch a promotional video for World Youth Day 2023.