2021….'Let us continue, then, to advance along the paths of hope'  Pope Francis in Fratelli Tutti, 55
A year to care for People and Planet…Our Common Home…..Let us practise the art of encounter (Fratelli Tutti)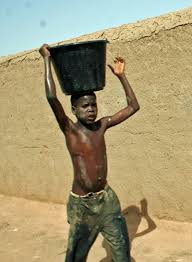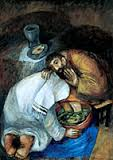 Water…a gift for all of life…for thirst, for growth, for washing one another's feet
1 March /Márta: A new month….Let us continue our Lenten journey with hope and joy and gratitude.
Fairtrade Fortnight continues until the 7th of March
Theme: Choose the World You Want will continue to raise awareness on the plight of cocoa farmers whilst highlighting the Climate emergency millions of people who grow our food are facing on a daily basis.
For two weeks each year 100'S of individuals, companies, and groups across Ireland have been coming together to share the stories of the people who grow our food people who are often exploited and underpaid.
Join us in our annual campaign to work  for change!
Action: Check out FAIRTRADE and or find them on facebook. Join an online event and meet people from Ghana, Honduras, Nicaragua…Highlight the FAIRTRADE Mark for the next seven days.. Buy FAIRTRADE Mark coffee and tea.
Make your home, school, office, club, church, parish a Fairtrade place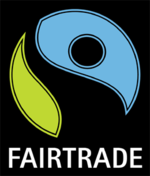 3 March/Márta 
World Wildlife Day
Action: What are our native Irish fauna? Have you a hedgehog hibernating under leaves in your garden…go gently if tidying those leaves!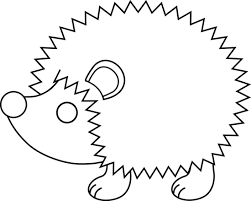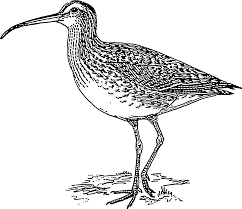 Hedgehog and Curlew…can you name any more? Cad is ainm dóibh?
1-17 Márta/March  
Seachtain na Gaeilge: Irish is for everyone, Seachtain na Gaeilge is for everyone – Croí na Teanga, It's You!
Is féile idirnáisiúnta Ghaeilge í Seachtain na Gaeilge, atá ar an gceiliúradh is mó dár dteanga agus dár gcultúr dúchais a bhíonn ar siúl in Éirinn agus in go leor tíortha eile gach bliain.
Seachtain na Gaeilge (Irish Language Week) is an international Irish language festival and one of the biggest celebrations of our native language and culture that takes place each year in Ireland and in many other countries
Action: Use more Irish from day to day, at home, with your friends, on the phone, in your e-mails and social media posts – look at the Language Resources section for lists of phrases and other resources to help you out.
5th March/Márta
Women's World Day of Prayer Theme for 2021 : Build on a Strong Foundation
This is a global ecumenical movement led by Christian women who welcome you to join in prayer and action for peace and justice.
Prepared in 2021 by Women of Vanuatu
The Republic of Vanuatu is an island nation in the South Pacific Ocean. The Y-shaped chain of fourteen main islands is of volcanic origin and home to several
Action: Join your prayer this day  with women and men all over the world…
7th March/Marta
UN International Women's Day
All around the world, International Women's Day represents an opportunity to celebrate the achievements of women while calling for greater equality.
Action: Celebrate the women in your life, a sister, daughter, mother, grandmother, a colleague. Look for and join in online celebration.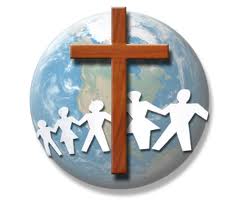 9th March/Márta:
Annual Trócaire Lecture  6.30pm

"Caring for the Human Family and our Common Home"
Cardinal Tagle will deliver the keynote address.
Registration for this free online event is required.    
Please register at https://trocaire-org.zoom.us/webinar/register/WN_bLnu0_aLSYSONMPEi3AYpg
For enquiries about this event please contact colm.hogan@trocaire.org
 Action: Consider registering and hear how to respond to the two cries…the cry of the earth and the cry of the poor.
17 March/ Márta
St. Patrick's Day
Christ with me, Christ before me………Christ on my right, Christ on my left…
Action: Reach out…safely… to someone from another country who has come to live in Ireland.
18 March/Márta
Global Recycling Day.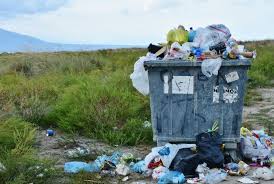 Action: Use your local recycling banks for bottles, cans, paper and BEE THE CHANGE!
21 March/Márta
International Day for the Elimination of Racial Discrimination (UN)
The day aims to remind people of racial discrimination's negative consequences. It also encourages people to remember their obligation and determination to combat racial discrimination.
Action: Challenge any racist comment you hear and be a voice to promote tolerance in your community.
"Indifference to our neighbour and to God also represents a real temptation for us Christians. Each year during Lent we need to hear once more the voice of the prophets who cry out and trouble our conscience."   Pope Francis 2015
and
International Day of Forests
and
21 March/Márta- 27 March/Márta
National Tree Week 2021 Seachtain Náisiúnta na gCrann    
Theme: Click Here for the virtual event. 'All things trees'.
Just think…everyday one tree supplies enough oxygen for more than 4 peop
 'and the leaves of the trees are for the healing of the nations' Revelation 22:2                                                                                                                                  Trees take in carbon dioxide from the air and convert much of it into wood. They also produce oxygen. Every year, each hectare of Ireland's forests takes in 3.4 tonnes of carbon from the atmosphere, which helps in the battle against climate change.
Action:  Why not hug a tree or maybe plant a tree in your garden, school, farm, parish this week.
22   March/Márta
World Water Day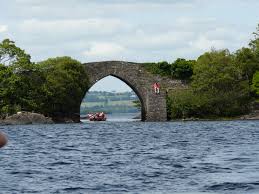 Praise be to Thee my Lord for Sister Water,she is useful and humble,precious and pure.
Action: Drink a glass of water slowly today and savour it. Pray for all those affected by drought with no access to clean water.
24 March/Márta
Saint Oscar Romero (Murdered in El Salvador in 1980)
A man compelled by the Gospel to speak out against injustice.
"The martyrdom of the Servant of God Oscar Arnolfo Galdámez Romero, Archbishop of San Salvador; born August 15, 1917 in Ciudad Barrios (El Salvador) and killed in hatred of the Faith, March 24, 1980, in San Salvador (El Salvador)"
Action: Now inspired by Martyr Saint Oscar Romero and others be a voice for justice here in Kerry.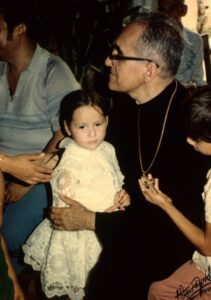 Saturday 27th March/Márta
 Earth Hour  8.30pm -9.30pm   Theme for 2021:  "Climate Change to Save Earth."
Climate change is real, and it is affecting us in one way or another.
Earth Hour aims to encourage an interconnected global community to share the opportunities and challenges of creating a sustainable world.
Earth Hour was started as a lights-off event in Sydney, Australia in 2007. Since then it has grown to engage more than 162 countries and territories worldwide.
Action: Consider your use of energy. Can you reduce it? CLICK HERE to calculate your carbon footprint  and of course turn off your lights at 8.30pm and spread the word!
Other Lenten Actions
-Keep putting money into your Trócaire Box
-Fast from gossip!
-Pray with the Lenten gospels: Join the Lectio Divina online sessions with Fr Seamus O Connell: 'Put out into the Deep'.
-Pray the Stations of Creation in Tralee
Visit St Johns website and download their Lenten Booklet (The Stations of Creation begin on page 12)
SAVE THE DATE:
22 April  Earth Day
2021….'Let us continue, then, to advance along the paths of hope'  Pope Francis in Fratelli Tutti, 55
Some suggestions for books to read during these Lenten days.
A Creed for Today. Faith and Commitment for our New Earth Awareness. Donal Dorr. Published by Veritas
Theology and Ecology in Dialogue. The Wisdom of Laudato Si'. Dermot Lane. Messenger Publications
Fratelli Tutti:Newest Encyclical by Pope Francis on Fraternity and Social Friendship.  Published by Veritas
and watch some of the recordings of the recent online book club with Dr. Suzanne Mulligan St Johns website. ..Creating a Culture of Care.
"We are all involved in the construction of a better world"  Pope Francis