September…Mean Fomhair
Season of Creation 2020 
The Season is celebrated every year by churches throughout the world, and is an opportunity for all Christians to reflect on the wonder and mystery of creation and to choose better ways to relate to it, ways that reflect God's ways of justice and peace, by praying for and working for the care and protection for all in Our Common Home…the human family and all of nature.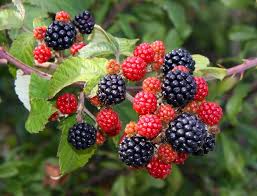 Special Anniversary Year 24th May 2020- 24th May 2021
Pope Francis appeals for Laudato Si' Year and releases special prayer
"I invite all people of goodwill to take part, to care for our common home and our most vulnerable brothers and sisters." Pope Francis.
2020 Theme: 'Cultivating Hope'  A Faith Response to the Climate Crisis, drawing, as always, on Laudato Si'…On Care for Our Common Home (Pope Francis).
Each parish is also encouraged to hold an outdoor prayer event.
1 September/ Meán Fomhair
World Day of Prayer for the Care of Creation
 "We invite all to assume a respectful and responsible attitude towards Creation…. we also appeal, to all who occupy influential roles, to listen to the cry of the Earth and the cry of the poor, who suffer most from ecological imbalances." Pope Francis and Patriarch Bartholomew 2017
Action: Join in prayer with Pope Francis and sisters and brothers around he world.
Join in prayer and reflection .Look for the leaflet (an eblarged copy) in your local church…..what action will you take in the area of biodiversity , celebrating the gift of food ,energy, water or waste?
Consider answering Pope Francis' urgent call in Laudato Si', and pledge to:
1) Pray for and with creation 2) Live more simply and 3) Advocate to protect our common home.
Explore these excellent resources from the Irish Catholic Bishops' Conference, and,
from Trócaire
7th September/Meán Fomhair
Independence Day Brazil
Action: Pray for Brazil and its peoples especially those suffering as a resuly if Covid 19. Pray for all of creation in Brazil…especially in the Amazon and for ecological conversion for its leaders.
17th September: Webinar hosted by JPIC, in conjunction with the Laudato Si' Working Group of the Council for Catechetics(Irish Bishops)featuring Lorma Gold and a number of people from around Kerry..Be sure to register!
desbailey@dioceseofkerry.ie
21st  September/ Meán Fomhair
UN International Day of Peace- World Peace Day
The day is dedicated to peace, and specifically the absence of war, such as might be occasioned by a temporary ceasefire in a combat zone. The World Peace Day was declared by the United Nations (UN) in 1981
Action: Try to make your day a day of prayer and action for peace by contributing in a peaceful way to all you do this day.
25th September/ Meán Fomhair
Global Day of Climate Action
"The climate crisis requires our decisive action here and now and the Church is fully committed to playing her part" Pope Francis
Action: Consider joining in an action in your local area, bringing people of all ages together…support young people in their cry For a Future.
27th September/Meán Fomhair
Feast of St. Vincent de Paul
"It is only because of your love-only your love- that the poor will forgive you the bread that you give them"   St. Vincent de Paul.
Action: Can you share time, clothes, furniture etc with the St. Vincent de Paul Society or a charity of your choice?
4th October/ Deireadh Fomhair
Feast of St. Francis and final day of the Season of Creation 2020.
Have you taken up some new action or given one up during this Season of Creation? If so keep it up!
Remember this is a special anniversary year for Laudato Si', its 5th Anniversary, and runs until 24th  May 2021.
S
October is Mission Month
Y