January/ Eanair 2022
1 January/Eanair    
World Day of Peace: Theme for 2022  'A Culture of Care as a Path to Peace'.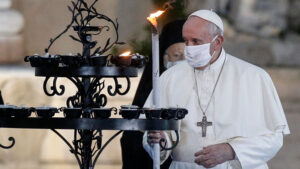 Today we start the new year by celebrating World Day of Peace.
In his 1 January message, Pope Francis identifies three ways to nurture peace: education, employment, and dialogue between generations. … Only peace is holy. War never is!".
Education helps to break down the barriers of fear of the other person;      employment ensures that everyone can participate in, and respond to the needs of others; inter-generational dialogue opens the doors to a future of solidarity.
You might like to read the full message  yourself, but here's how it begins:
"How beautiful upon the mountains are the feet of the messenger who announces peace" (Is 52:7).
The words of the prophet Isaiah speak of consolation; they voice the sigh of relief of a people in exile, weary of violence and oppression, exposed to indignity and death. The prophet Baruch had wondered: "Why is it, O Israel, why is it that you are in the land of your enemies, that you are growing old in a foreign country, that you are defiled with the dead, that you are counted among those in Hades?" (3:10-11). For the people of Israel, the coming of the messenger of peace meant the promise of a rebirth from the rubble of history, the beginning of a bright future.
All of January…'Have a Green January' (see below)
Action: Listen to Pope Francis' Ted Talk 
"Our Moral Imperative of Action on Climate Change-and 3 steps we can take"
An idea…Could you help to start a 'Care of Creation Group' in your parish during 2022?
There are plenty of ideas here.
and this wonderful booklet from Laois County Council
6 January/Eanair
Epiphany & Women's Christmas
Action: Celebrate all women, young and old who are following the star of justice in our global village.
15 January/Eanair
Martin Luther King Day
"Injustice anywhere is a threat to justice everywhere". Martin Luther King
Action: Be a voice for justice in your workplace, school, parish….
Sun 16- 19 January/Eanair
Diocesan Mission
 Moving Forward in Hope.
Have you registered? Pick up the booklet in your parish.
Action: Consider attending…don't miss it!
18-25 January/Eanair
Week of Prayer for Christian Unity
Theme: We saw his star n the east
The Week of Prayer for Christian Unity in 2022 has been prepared by the Churches of the Middle East.
Action: Why not accept this invitation and take time to pray for Christian Unity across the week.
19 January/Eanair
World Religion Day (Baha'i)
The aim of World Religion Day, held on the third Sunday in January every year, is to promote inter-faith understanding and harmony.
Through a variety of events held around the globe, followers of every religion are encouraged to acknowledge the similarities that different faiths have.
Action: Consider what you can do to foster harmony.
21 January/Eanair
Birth of John Main OSB
"We encounter the living Lord in our own hearts and then find him everywhere: in our lives, relationships, and in the living word of Scripture".
"Learning to pray is learning to live as  fully as possible in the present moment"  John Main.
Action: Consider your own call to contemplative prayer, the prayer of the heart.
Visit www.christianmeditation.ie or www.wccm.org or www.thespiritualsolution.com
24 January/Eanair
Foundation Day, Sisters of Bon Secours
Action: Show compassion today.
25  January/Eanair
Conversion of St. Paul
"Blinded by the light Paul fell to the ground". Acts 22
Action: Think about an area of YOUR  life in need of conversion.
"This (ecological) conversion must be understood in an integral way, as a transformation of how we relate to our sisters and brothers, to other living beings, to creation in all its rich variety and to the Creator who is the origin and source of all life" Pope Francis, Jan 1st 2020
27  January/Eanair
Holocaust Memorial Day, or International Holocaust Remembrance Day, is the day that the many governments worldwide, have designated as a day of remembrance for the millions that were murdered by Nazi persecution during the Holocaust. It also remembers those killed through atrocities committed during conflicts in Cambodia, Rwanda, Bosnia and Darfur.
From 2005, Holocaust Memorial Day has been commemorated each year on January 27th. This date represents the same day that the Auschwitz concentration camp was liberated in 1945.
Don't be content in your life just to do no wrong, be prepared every day to try and do some good.
Action: A day to pray and remember and pray again….
Have a green January…here are some ideas!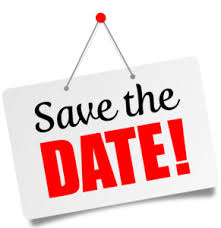 Tuesday 15 Feb @7.30pm
Laudato Si' Online Bookclub begins!
Caring for Our Common Home
A faith community response to the ecological crisis
Join us as we read Laudato Si', the Pope's letter to the world on the cry of the earth.
 Our Laudato Si' Book Club will begin on Tuesday 15th Feb @7.30pm and run weekly for 6 weeks. It will be led by Jane Mellett, Laudato Si' Officer for Trócaire. This is being organised by the Diocese of Kerry Justice, Peace and Integrity of Creation (JPIC) Committee in conjunction with Trócaire.
Everyone is welcome.      Registration details later
"We are all involved in the construction of a better world"  Pope Francis