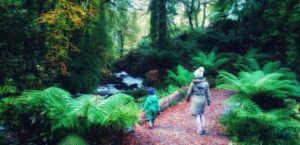 In response to the invitation of Pope Francis, the Diocese of Kerry has embarked on a Synodal Pathway, a time of reflection, discussion and listening aimed at helping us "journey together" as a Church in the years ahead. This pathway was launched by Bishop Ray with prayers at St Mary's Cathedral in Killarney on Sunday 17th of October 2021. The weekend before, he published a Pastoral Message setting out the hopes he has for this initiative.
This pathway has a number of objectives:
To respond to Pope Francis's request that every diocese in the world contribute the insights of the whole people of God on a number of fundamental questions which will be discussed at the Synod of Bishops in Rome in October 2023.
To be part of the two-year process of prayer, listening and discernment which will prepare the Church here in Ireland to discuss what the Holy Spirit wants of the Irish Church in a National Synodal Assembly.
To learn how to listen better to the Holy Spirit and to each other as a Diocese.
Details of the next steps in our Synodal Pathway will be announced shortly. The Synodal Team for the Diocese of Kerry can be contacted at pathway@dioceseofkerry.org