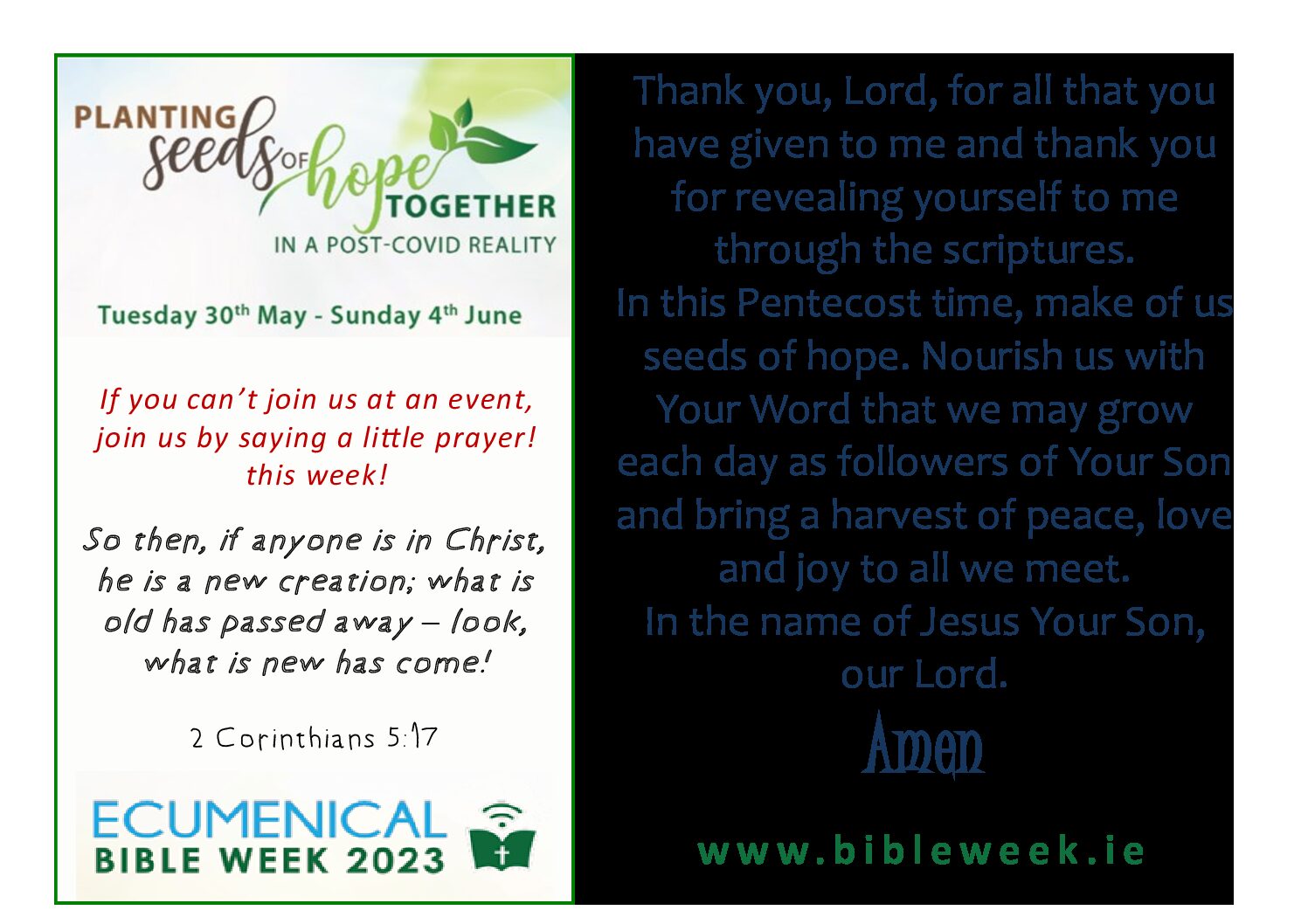 Join in, share, and register for events now at www.bibleweek.ie
Running from Pentecost Sunday (28th May) to Trinity Sunday (4th June May), Ecumenical Bible Week 2023 (now in its 10th year) is a direct result of the fruitful ecumenical cooperation which marked the International Eucharistic Congress of 2012. The first EBW took place in 2014. Its purpose is to bring together Christians of different traditions around the Word of God. It takes place each year between Pentecost and Trinity Sunday. It offers a variety of different events in and around the greater Dublin area. It is currently funded by The Roman Catholic Archdiocese of Dublin, The Church of Ireland United Dioceses of Dublin and Glendalough, and The National Bible Society.
This year's theme is Planting Seeds of Hope Together in a post-COVID reality. Christian life is based on hope. EBW 2023 will explore how this hope can be sown and passed on by people of different traditions working together in our current context.
#EBW2023 #bibleweekie #scripture #ecumenical
Youth Lesson Plan Ecumenical Bible Week 20231
A Guided tour of the bible – EBW 2023
Family Friendly Ways of Praying Booklet EBW1
Family Passing on the Faith EBW1
Personal influences on reading scripture EBW 2023
Poster Suggestion for a family prayer time, gathering and discussion – EBW 20232 (1)
Suggestion for a family prayer time, gathering and discussion – EBW 20232