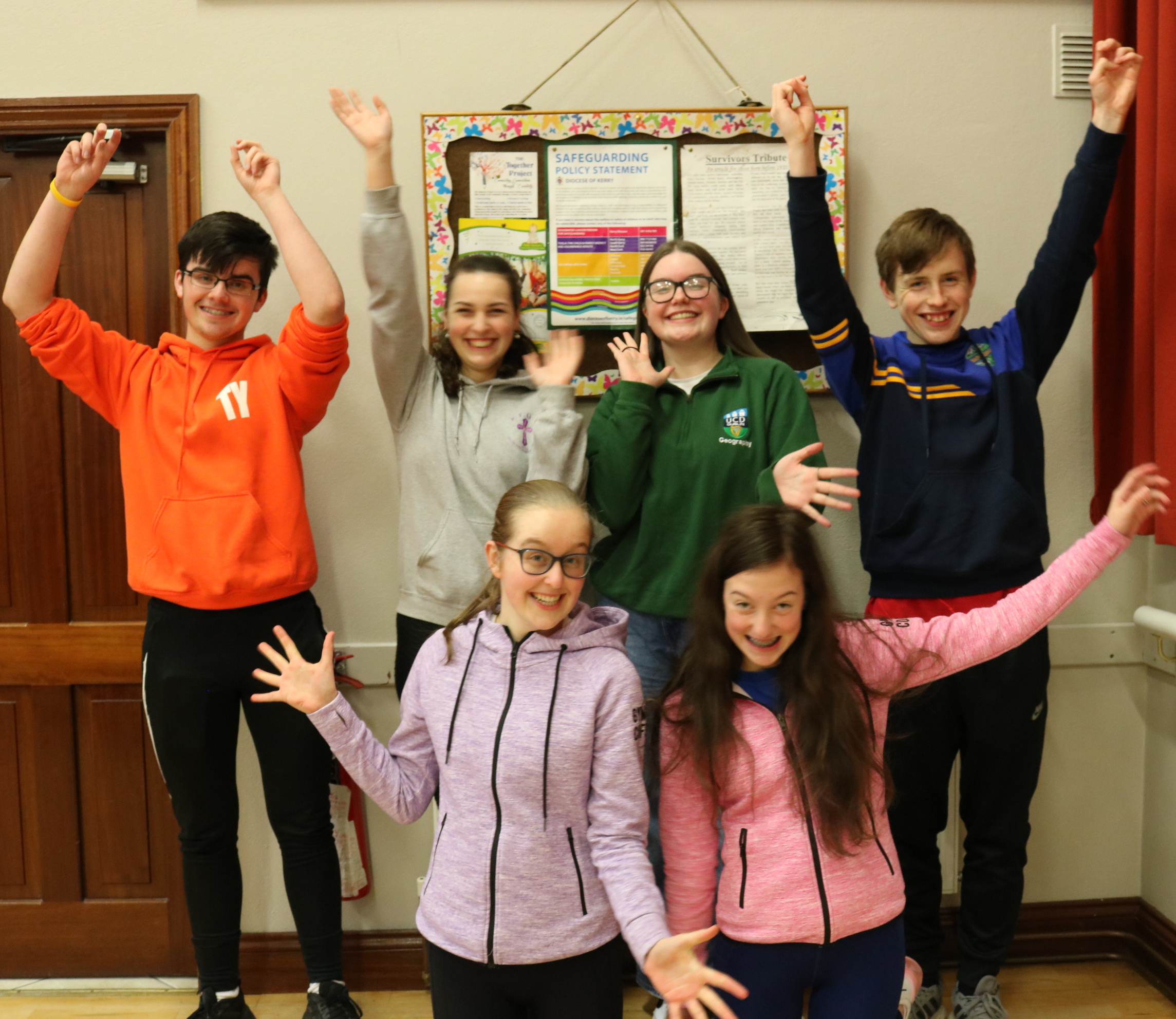 Last Saturday, 11th February, Listowel Parish Youth Group gathered in St. Patricks Hall for training with Bernie McCaffrey and Tomas Kenny.
In their own words:
Listowel Parish Youth Group began in 2019 and concentrated on team building activities and finding our place in the parish. We visited many places together from the Sera Husky Rescue Centre to Aras Mhuire Nursing Home. Our next project was a Beach Clean-Up.  During Covid 19 lockdown we continued to meet via Zoom. We also  decided to set up a webpage for the youth group.
Our group organised a fundraiser for University Hospital Kerry raising over 3,000 euro.  Currently we are involved in the training and mentoring  of altar servers in the parish.
We hope to continue to be active members in our parish and wider community.  Our group have fun together, and enjoy sharing our skills and talents. Last Saturday we participated in a workshop on Leadership and developing our teambuilding skills.
We are open to new members joining us, so follow us on Instagram: @parishyouthgrouplistowel  or contact:
Listowel Parish Office: Brian Godfrey 068 21188