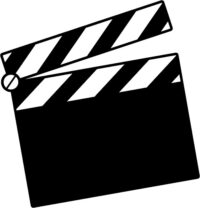 Hearts on Fire: Feet on the Move is the theme this Mission Month.
Mission Sunday 22nd October is a special time of global solidarity and prayer celebrated in all Catholic parishes around the world. It is a time of the year when the Church highlights missions and the life giving work of our overseas missionaries.
This year in the spirit of the Gospel of St. Luke (24:13 – 35) Pope Francis has chosen the theme: "Hearts on Fire: Feet on the Move " for Mission Sunday 2023. This embodies the essence of Christian mission.
The Diocese of Kerry as part of our celebration of Mission Month  hosted  a webinar with  Fr. Tony O'Riordan SJ.  He shares his experience of mission in Syria. Fr. Tony is based in Aleppo working as Director of Jesuit Refugee Service (JRS) Syria, where thousands of lives have been devastated by war, economic collapse and, in early February, a  catastrophic earthquake.
Fr Tony is  from Kilmichael, Co Cork and is a graduate of NUIG (Galway) and completed his postgraduate studies in Oxford University. He began his Jesuit journey in Ballymun, where he  worked closely with social justice campaigner Fr Peter McVerry. He was parish priest of Moyross, Limerick before he went to Maban in South Sudan, where he led a response to drought and floods for three years. He is now overseeing the earthquake response for the  Jesuit Refugee Service in Syria.
The webinar was held at 7.30pm on Thursday 19th October at 7.30pm.
The aim of the webinar is to  promote awareness, deepen our understanding and spread the message of Mission Sunday, as we support those who dedicate their lives as overseas missionaries.  All are invited to participate.
Pope Francis issues an annual appeal for both spiritual and financial support to sustain the life-giving mission of overseas missionaries.
On Mission Sunday all parishes are invited to contribute to the Universal Solidarity Fund established by Pope Francis which stands as a beacon of hope and acts as a vital resource for missionaries to carry out their transformative work overseas.