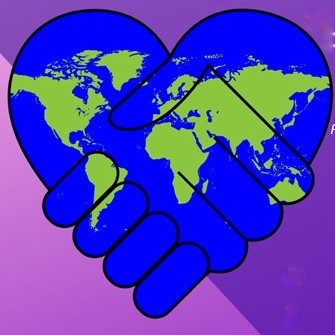 Guest Speakers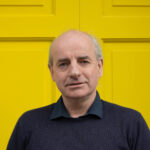 John Lannon is CEO of the migrant support organisation Doras. Their mission is to promote and uphold the human rights and well-being of all migrants through direct support and advocacy. John previously worked as a lecturer and researcher at the University of Limerick, and as a consultant with a range of international development and human rights NGOs. He has also served on the boards of Amnesty International Ireland and the Blue Box Creative Arts Therapy Centre. John holds an MA in Peace and Development Studies and a PhD in human rights information management.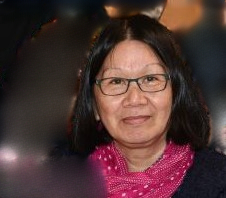 Marilyn Catapat-Counihan, originally from the Philippines, came to Ireland in 1983. She is an accountant by profession.  Since coming to Ireland she has undertaken further training in counselling and a Master's Degree in Third Sector Management.  Working with people has somehow always been her passion. In 2001 she got involved with KASI, a local voluntary group based in Killarney (at the time) only supporting Asylum Seekers who arrived in Killarney as part of the dispersal programme of the  then government. In 2003, she was appointed Coordinator of KASI. Since then the works of KASI has evolved into extending its support and services to other Refugees, Migrant Workers and other Migrants in Killarney. With the current negative narratives about Migrants, in particular Asylum Seekers, KASI is faced with a challenge of reversing that narrative and promoting and informing people of the positive impact of a culturally diverse society. She believes that a progressive community/society should be open to positive changes and welcoming, embracing and nurturing cultural diversity is necessary for a healthy society – economically, socially and in cultural terms.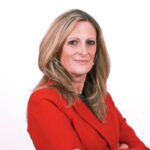 Berni Smyth is CEO of KDYS. She has demonstrated strong leadership, governance and financial management and has contributed at national level to areas such as service improvement and quality assurance. Highly skilled youth and family support practitioner. Experienced in all aspects of adult education in the sector including training, lecturing, coaching and mentoring. Expertise and research interests include family support; resilience; the support needs of asylum seeking and refugee young people. Has served on numerous statutory, community and charitable Boards. Former Chairperson of the Irish Refugee Council and Macnas International Street Spectacle Company. Has received awards for contribution to community, youthwork and the arts. Recipient of the Irish Woman of the Year Award 2020 for contribution to public service and has also received a Rehab People of the Year Award for youthwork .