St. Patrick's Church
Welcome to the Kilgarvan Parish page.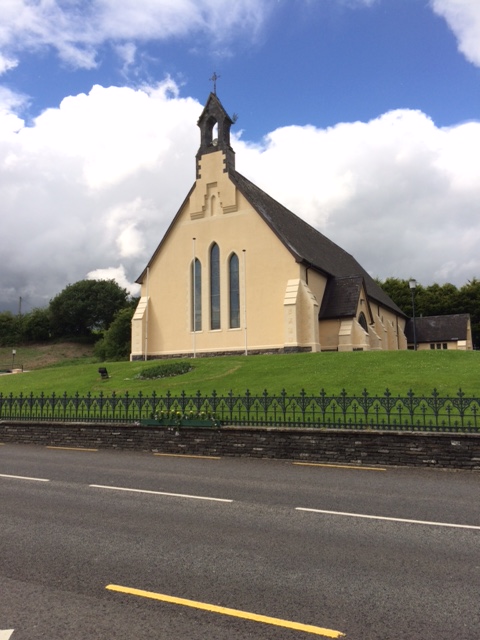 Our Parish is a group of families and individuals who strive to live out the Gospel message. The Gospel gives meaning, direction and hope to our lives. We believe that Christ came that we might have life and have it to the full. If you are new to our Parish community and would like to find out more about us please feel free to contact us. 
Priest of the Parish:  Fr. Con Buckley
Parish Office: 0874364140
Parish email: kilgarvan@dioceseofkerry.ie
Office hours: Monday and Friday from 9.30am to 1.30pm.
The Parish Office is located next to/adjoining the Church.
Please contact the parish office to books masses, weddings, baptisms and other church events.
Parish Secretary: Tricia Hegarty
As of Feb. 28th Fr. Con will celebrate mass from Kilgarvan Church, without congregation, on Sundays and Wednesdays. These masses will be live streamed on Kilgarvan Parish Facebook.
SUNDAY MASS NOW AT 11.30AM.
Funerals and Covid 19: The Diocese wish to highlight some points in relation to the implementation of public health guidelines in the context of bereavements and funerals.
Attendance at funerals is restricted to 10.
No removal to the church the evening before.
People not attending the funeral liturgy should avoid congregating outside the church or around the hearse and should not approach the bereaved in the church grounds or cemetery to sympathize.
No wakes or large gatherings for prayers in the house of the deceased nor gatherings in cemeteries.
Support for the bereaved can be expressed through social media as an alternative to attending the funeral. Often it is possible to link to a local church for a funeral ceremony via a webcam/Facebook Live.
 Guidelines from the Diocese of Kerry / HSE
Religious services online.  Public masses are suspended until further notice due to Level 5 restrictions.
Our Church will remain open for private prayer each day from 10am to 4pm.
Funerals are restricted to immediate family with a maximum of 10 mourners.
Weddings –  6 guests allowed.
Baptisms are postponed until further notice.
| CHURCH | WEEKDAYS | SATURDAY | SUNDAY | HOLY DAYS |
| --- | --- | --- | --- | --- |
| St. Patrick's Church | Wednesday at 7.30pm     |   | 11.30am |  As on Sundays. |