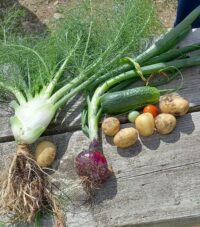 Celebrate the Season of Creation with Killorglin Parish in collaboration with JPIC in their Parish Garden (behind the Church) on Sat. 30th  Sept at 11.00am.
They invite one or two representatives from each parish to attend.  There will be two options – one for developed projects and one for beginners. This will introduce you to their Care of Creation project with their biodiversity garden and produce which has been in place and developing for a number of years.  Fr. Michael Long, founder of Cabragh Wetlands Education Centre in Thurles, will speak at the gathering in the parish garden.
Option two will include a walk in the grounds for parishes that are at the beginning stage and Niamh Ni Dhuill will be there to lead the walk and share ideas on how to start a project in your parish. Niamh (Biodiversity, Nature & Ecological Gardening Educator.) has a wealth of experience and expertise to share  and will focus on how small changes can have a big impact, especially when we all work together. Niamh will be happy to answer any questions people might have. You will have an opportunity to attend both options as they will be repeated.
Refreshments will be served and there will be some take aways – trees, cuttings, seeds, apples etc.  Bring small brown paper bags and small scissors to collect seeds e.g. birds-foot-trefoil, knapweed, various thistles, acorns, garden vegetables etc.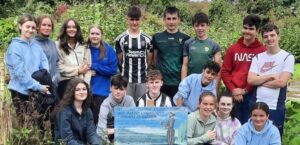 The Irish Bishops have asked all parishes across Ireland to identify and care for  30% of their parish grounds as a haven for pollinators and biodiversity by 2030. This event will help you get started!