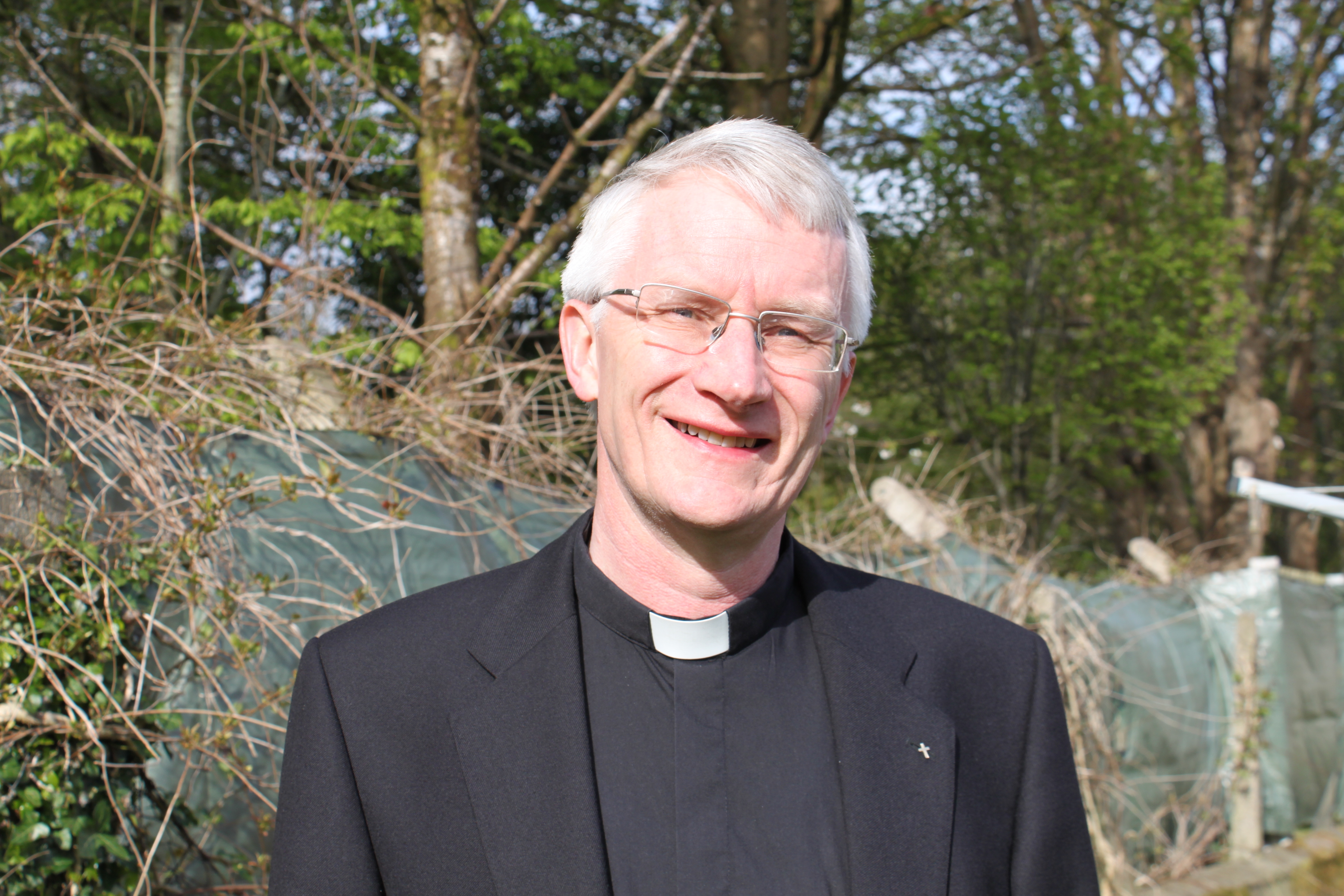 As the summer 2017 annual list of changes of priests in our diocese is published I pay tribute to all our priests for their great service. I admire their faith, their care of and commitment to the parish. What other group has a retirement age of 75 or 76? Our parishes are also helped greatly by the willing assistance of our retired priests. It is wonderful how, year in year out, priests willingly agree to move parish for the good of the overall provision for all our parishes.
The first days and weeks of Easter saw the sad death of two active priests, Fr John Lucid who died suddenly and Fr Pat Moore who was ill for two years. They are greatly missed by their fellow priests, their many friends and by the people of Kilcummin, Duagh and Moyvane parishes. We are inspired by their lives. For them we trust in God's mercy and his promise of eternal life. May they rest in Peace.
"There are all sorts of service to be done, but always to the same Lord; working in all sorts of different ways in different people. The particular way in which the Spirit is given to each person is for a good purpose. "    (1 Cor 12 )
This summer sees the situation of a sixth parish, Knocknagoshel, becoming a parish without a resident priest. Within the parish and pastoral area work is in progress to plan for this situation. As I said before it means that in that pastoral area no priest is fulltime in their own parish. Now part of their appointment is to serve in the parish that has no resident priest.  In a short few years this will be the situation in all twelve pastoral areas.  Already in many situations the rural priest is involved in helping with ministry in the local town. All around the diocese, parishes, people, deacons and priests, are responding to this challenge. We are becoming more and more aware of the calling of the laity to serve their local church community. There are good signs that all our pastoral courses and our parish meetings are bearing fruit. In the autumn three will be ordained as permanent deacons. I am confident that though we have fewer and fewer priests, we can continue to have the fullness of parish life everywhere. It is a great challenge.  Please continue to pray for vocations to the priesthood in our diocese. God's will be done.
Soon it will not be possible to have a weekend Mass in every church in the diocese. That day is not far off. In all there are 111 churches in our 53 parishes in the diocese. Most parishes have two or three churches, a small number have one church, and one parish has four churches.  When that decision has to be made, and a local community finds that is the situation regarding their church, we will have some guiding principles:
A priority is that the church area community continue as a separate faith community, with its own identity, its committees, its National School etc. Where appropriate, funeral Masses, marriages, baptisms, first Friday Masses, will continue in that church.
Parishioners will attend 'Sunday Mass' in neighbouring churches. 'Community spirit' may involve sharing transport to ensure everyone has the opportunity to travel to a neighbouring church. Celebrating Sunday Mass is always the weekly communal prayer of every baptised person.
I thank everyone, laity, religious, deacons and priests, for their participation in the life of the Church over the past year.  God bless everyone, especially those for whom the past year has been difficult.
In just over twelve months' time Dublin will host the 'World Meeting of Families'. Its theme is "the Gospel of the Family, Joy for the World". Realise the precious treasure family is, and it is God-given, his wonderful gift to us. In the year ahead let us  ponder on and value family life in our own homes and in  all  homes in the diocese.
Bishop Ray Browne 30 June 2017
Bishop Ray Browne wishes to announce the following changes to appointments of clergy in the Diocese of Kerry:
 Retirements:
Fr. Eoin Mangan PP Knocknagoshel
 Appointments:
Mgr. Sean Hanafin VG returns from Sabbatical to be PP Ballybunion
Fr. Anthony O Sullivan PP Brosna on Sabbatical until July 2018
Fr. Noel Spring Ballybunion to be PP Castletownbere
Fr. Gearoid Walsh PP Castletownbere to be PP Ballymacelligot
Fr. Pat Crean-Lynch PP Ballymacelligot to be PP The Spa
Fr. Eamon Mulivhill PP The Spa to be PP Kilcummin
Fr. David Gunn PP Ballinskelligs(Prior) to be PP Brosna
Fr. Patsy Lynch CC St Brendans Tralee to be PP Ballinskelligs(Prior)
Fr. Niall Geaney CC (Pro-tem) Killarney to be CC St Brendans Tralee
Fr. Martin Spillane PP Adrigole to be PP Caherdaniel
Fr. Martin Sheehan PP Caherdaniel to be PP Adrigole
 Following Fr. Eoin Mangan retiring as PP of Knocknagoshel, the parish of Knocknagosel will be served by the priests of the Castleisland Pastoral Area
Priests of all Pastoral Areas of the Diocese take up different responsibilities outside their own parishes in the Pastoral Area.  This will be decided and communicated locally.
 These changes will become effective on Wednesday, July 19th 2017
Nicholas Flynn (Rev.)
Diocesan Secretary