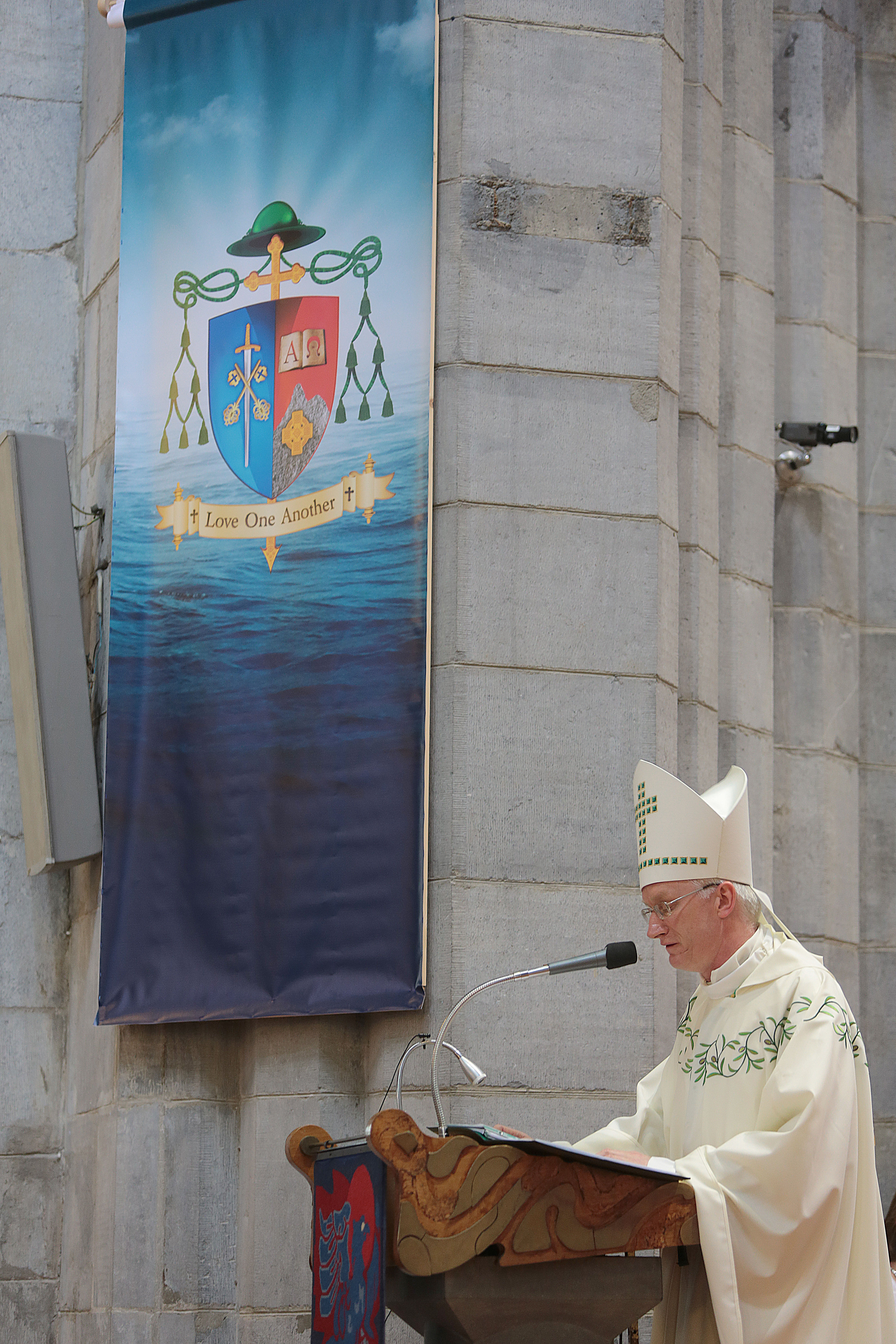 Bishop Ray Browne was ordained Sunday last, the 21st July. His address following his ordination went as follows: Dia dhiabh! Ó mo chroí cuirim fáilte róimh go léir anseo inniu. Fáilte róimh ó gach áit ar fud na tíre.
For the past two hours all twelve hundred of us have been like Martha's sister Mary in the gospel gathered at the Lord's feet, attentive to his presence, listening to him speak. The occasion has been my Ordination as Bishop of Kerry. Thank you to everyone for this afternoon. Thank you to so many people who have worked so hard since early May to prepare this afternoon's Ordination ceremony. So many people were involved with preparations concerning both inside and outside the cathedral: liturgy, printing, choir, invitations, stewarding, car parking, catering.
I thank especially Cardinal Brady and Archbishop Brown the Papal Nuncio for being with us. I thank Bishop Murphy for his assistance, advice and support to me since our first contact in late April. I thank my family and Bishop Christy and the whole family of Elphin diocese. Especially I thank the people of the diocese of Kerry who have been so kind, welcoming and encouraging over the past months. Without naming anyone, from the bottom of my heart I thank all who have made today possible. For full Script of Bishop Ray's address CLICK HERE
Listen to Bishop Ray Browne telling his own story on Horizons  CLICK HERE
CLICK HERE  to read Professor Seamus O Connoll's homily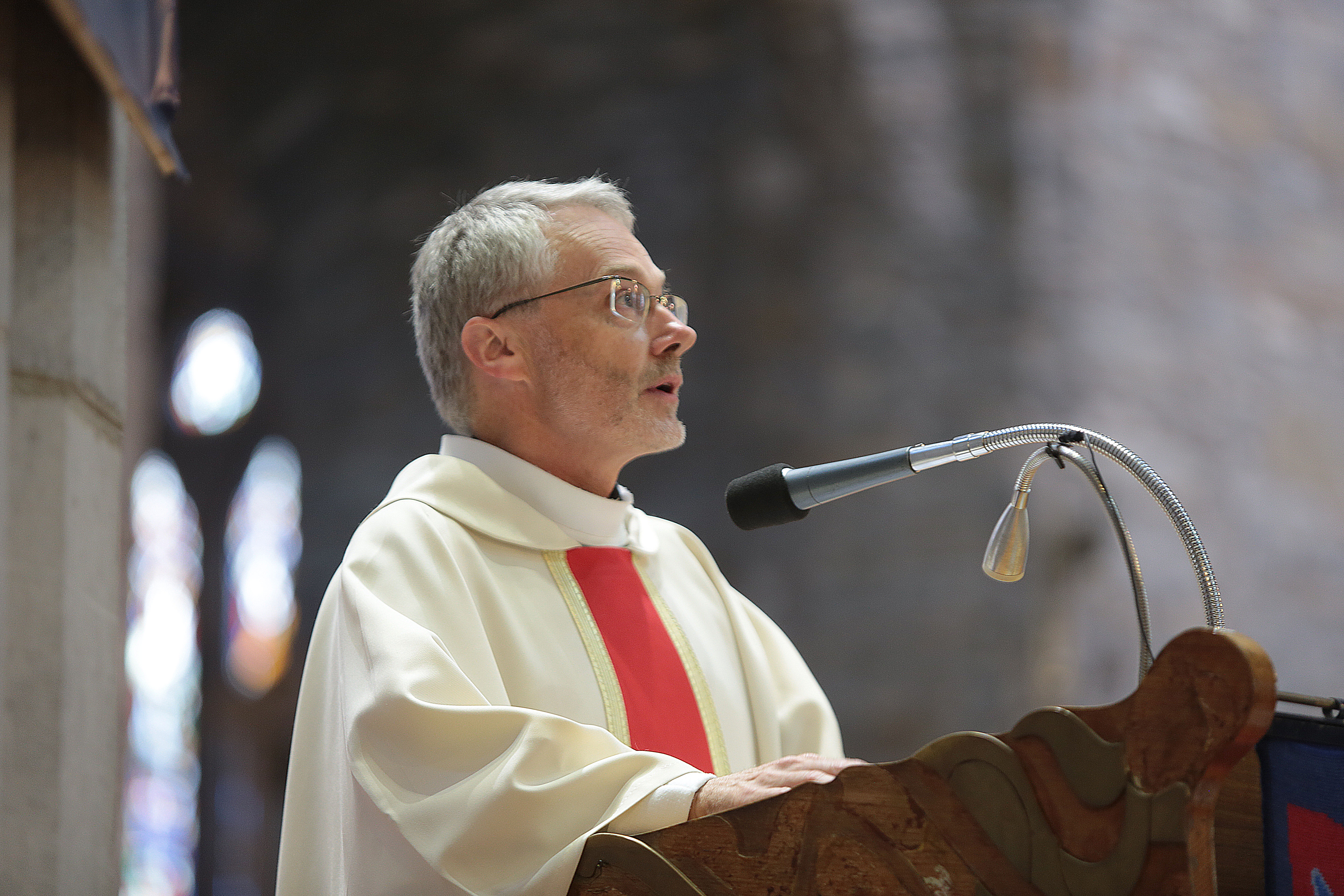 .
This is a flavour of the wonderful occasion, as presented in the words of Fr Pat Moore on the live transmission  today  to Radio Kerry:  Welcome Fáilte go dtí ard-eaglais naomh Mhuire anseo i Cill Airne.
Teach Dé i measc a mhuintire
Good afternoon and welcome to St Marys Cathedral in Killarney.
Normally people are listening to Weeshie Fogarty and Garry O Sulivan at this time of day here on Radio Kerry, describing another Kerry victory but this afternoon we are bringing you live coverage of an historic moment in the life of our diocese.  Fr Ray Browne, a class mate of mine, is being ordained bishop of Kerry. He is succeeding Bill Murphy who for the last 18 years has led our diocese in very changing and challenging times.
Killarney looks magnificent today in the great weather we have been having. When I was coming in from the Tralee side today – the scene was framed by the mountains – endlessly changing their colour –with a flash of silver indicating the presence of the lakes, but there, rising above the whole scene,
challenging the mountains, was the spire of this cathedral of our Lady of the Assumption better know as St Marys.There is a great sense of expectation here among us. 1,300 of us are gathered here. The parishes stretch from the Beara Pennusla along Bantry Bay with parishes like Allihes, Adrigole and Castletownebere – to the lip of the Shannon estuary with parishes like Ballybunion, Ballylongford and Tarbert. They stretch from Ballyferriter in the Far West to Dromtariffe on the banks of the Blackwater…..
The music is being directed by Tralee man Aidan O Carroll of The Kerry School of music. Aidan has done tremendous work for music teaching and development in Kerry. There are branches of his school all over Kerry and beyond. I heard him last Sunday morning on Horizons and i found his positive attitude to life inspirational.
The Trumpet Solos you will hear throughout the liturgy are played by Gráine O carroll Aidan's daughter. Aidan has 4 very talented musical daughters. Aisling is also singing today…..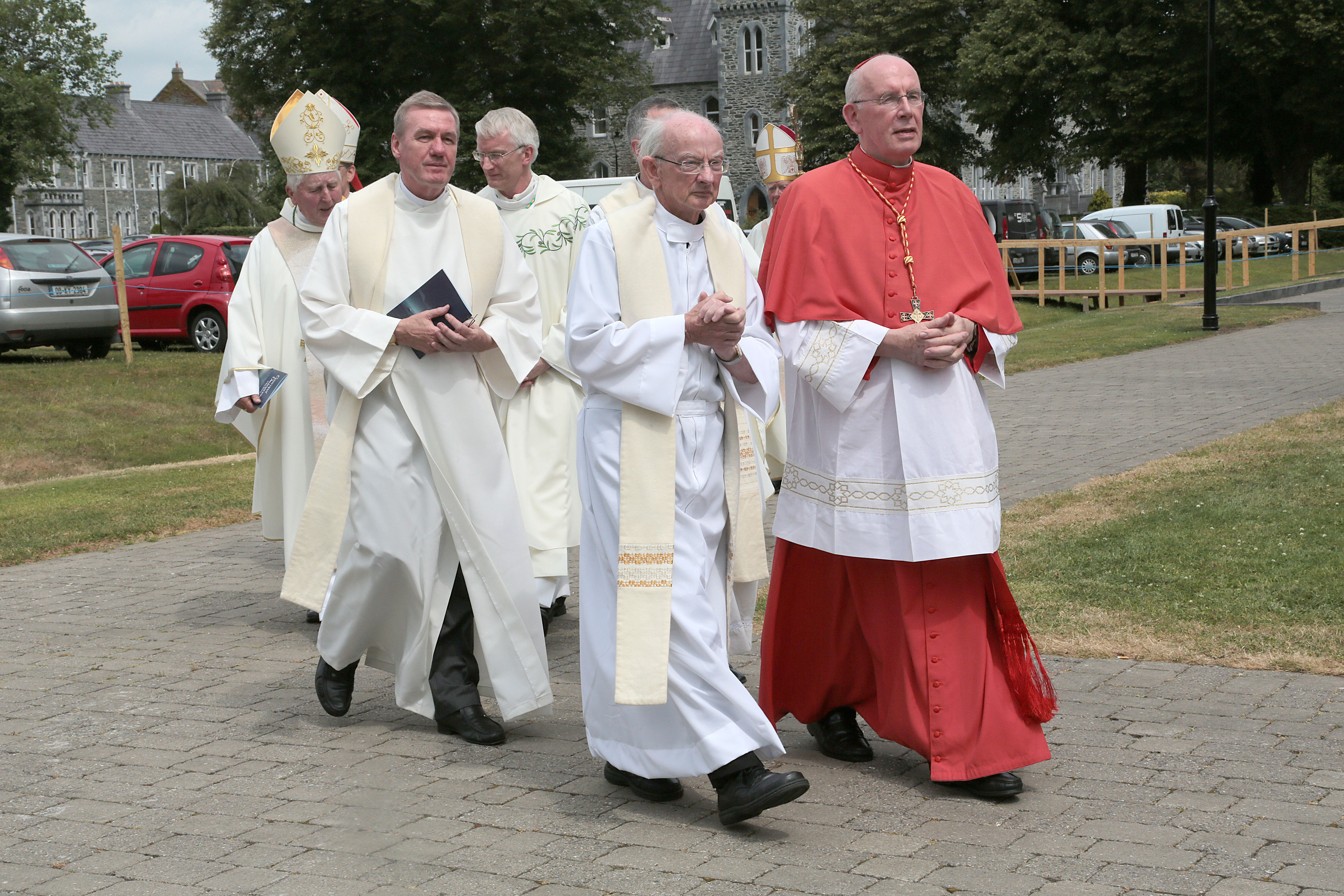 .