St. Patrick's Church
Welcome to the Kilgarvan Parish page.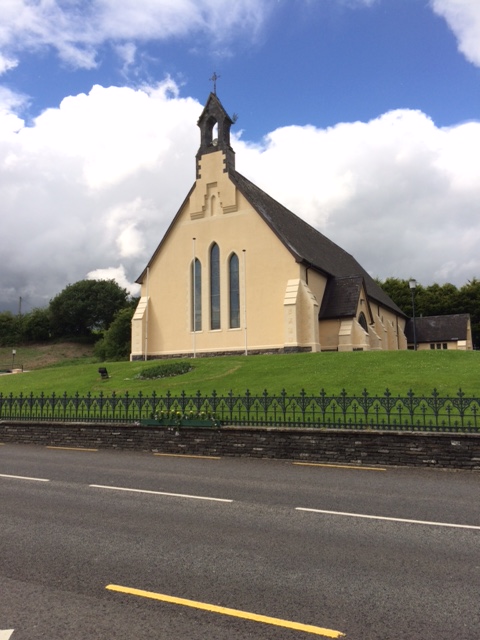 Our Parish is a group of families and individuals who strive to live out the Gospel message. The Gospel gives meaning, direction and hope to our lives. We believe that Christ came that we might have life and have it to the full. If you are new to our Parish community and would like to find out more about us please feel free to contact us. 
As of Saturday 22nd July 2023, our only weekend Mass will be held at 6pm on Saturday.
Parish Office: 087 436 4140
Parish email: kilgarvan@dioceseofkerry.ie
Office hours: Tuesday and Friday from 10am to 1pm.
The Parish Office is located next to/adjoining the Church.
Please contact the parish office to books masses, weddings, baptisms and other church events.
Parish Secretary: Helen Mahoney
Kilgarvan Parish is served by the priests of the Kenmare Pastoral Area – Fr. Niall Howard, Fr. George Hayes, and Fr. Liam O'Brien.

Kilgarvan
Co. Kerry
Parish Office Mobile: 087 436 4140
e.mail: kilgarvan@dioceseofkerry.ie
CHURCH
WEEKDAYS
SATURDAY
SUNDAY
HOLY DAYS
St. Patrick's Church
Wednesday

at 7.30pm as

announced.

6pm
 
 
Weekend Mass Times
Effective from Saturday 22nd July 2023
Kenmare Pastoral Area including parishes of Glengarriff, Kenmare, Kilgarvan, Tuosist and Sneem
Saturday Vigil 
6pm                    St Patrick's Church, Kilgarvan
7.30pm              Holy Cross, Kenmare
Sunday Mass
10am            St Kilian's, Lauragh; Parish of Tuosist
10am            St Michael's, Sneem
12 noon        Sacred Heart, Glengarriff
12 noon        Holy Cross, Kenmare