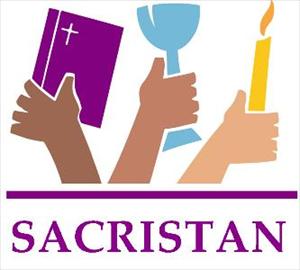 Day for all parish sacristans, both full-time and part-time.
Purpose: To explore their role and provide information which may assist them in their work. It will offer them an opportunity to meet each other and to network. Also, it will be an occasion for Bishop Ray to acknowledge the valuable contribution they make to the life of the diocese.
To facilitate people coming from different parts of the diocese, there will be two venues:
Option 1:                    Monday, April 25th 2016 from 2.30 to 5.00 p.m.
in St. Brendan's Pastoral Centre, Upper Rock Street, Tralee.
or
Option 2:                    Monday, May 9th 2016 from 2.30 to 5.00 p.m.
in John Paul II Pastoral Centre, Rock Road, Killarney.
The afternoon will conclude with supper.
To book your place, contact Diocesan Office @ 064 6631168