LENT 2019:
ASH WEDNESDAY: is March 6th the first day of Lent and a Day of Fast and Abstinence.
Mass Times Ash Wednesday:
St. John's Church: 8.30am, 10am 1.10pm & 6.10pm.    Please note extra Mass in St. John's on Ash Wednesday at 1.10pm.
St. Brendan's Church Curraheen: Mass will be celebrated in at 9.30am.
Immaculate Conception, Rathass: 8. 15am
Praying the Last Seven Words Spoken by Jesus from the Cross. Holy Mass & Benediction will be celebrated on Ash Wednesday and every Wednesday up to April 17th at 8.15am – 8.45am.
BLESSED ASHES WILL BE DISTRIBUTED at all Masses on Ash Wednesday (March 6th) and between Masses from 9am to 1pm in St. John's Church and from 2pm to 4.45pm in the Parish Centre. Ashes will also be available for those unable to come to the church. The blessed Ashes are worn as a sign of faith and repentance . They should not be kept at home or taken for any other purpose.
LENTEN TALKS: in St. John's Parish Centre, Tuesday 12th, 19th, 26th of March and Tuesday 2nd April at 7.30pm. Each evening will be a time of exploration and reflection on the theme of finding 'God in the Now' Presented by Paul Montgomery All are welcome.
LENTEN INVITATION: On Saturday 9th March from 12 noon to 12 midnight, the Tralee Pastoral Area are inviting people into St. John's Church to light a candle and say a prayer. This is an opportunity to connect with Christ in our lives once more as we begin our Lenten journey. We are looking for volunteers to assist on this day to do one hour between 12 noon and 6pm. Your help would be very much appreciated, contact: 083 3062511.
TROCAIRE BOXES are available for collection at the back of the Church or the Parish Centre.
Normal Parish Centre Opening Hours:
Monday. – Saturday  9.15am – 1pm & 2pm – 4.45pm,
Telephone: 066 7122522.
email: stjohns@dioceseofkerry.ie 
SAFEGUARDING CHILDREN IN DIOCESE OF KERRY: DESIGNATED LIASON PERSON FOR SAFEGUARDING: 087 6362780

 Fr. Tadhg Fitzgerald. P.P.
St. John's Parish Centre,
Castle Street,
Tralee, Co. Kerry
066-7122522  e-mail: stjohns@dioceseofkerry.ie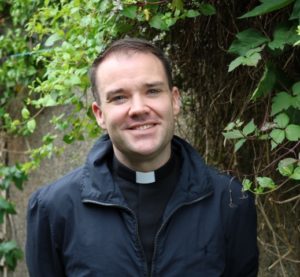 Fr. Seán Jones, C.C.,
 St. John's Parish Centre,
 Castle Street,
 Tralee, Co. Kerry
 066-7122522  e-mail: stjohns@dioceseofkerry.ie

Canon Seamus Linnane
St. John's Parish Centre,
Castle Street,
Tralee, Co. Kerry
066-7122522  e-mail: stjohns@dioceseofkerry.ie
Deacon Denis Kelleher
St. John's Parish Centre,
Castle Street,
Tralee, Co. Kerry
066-7122522     e-mail: stjohns@dioceseofkerry.ie
CHURCH
WEEKDAYS
SATURDAY
SUNDAY
HOLY DAYS
St John the Baptist, Castle Street

Normal Weekday Monday – Friday 8.30am, 10.00am, 6.10pm

Note Weekday Masses: until Friday, January 4th will be at 10am and 6.10pm.

10.00am
6.10pm
 9.00am, 10.30am, 12.00noon

6.10pm (eve of Holy Day)

8.30am
10.00am

Immaculate Conception, Rathass
As announced
7.00pm
10.00am

As announced

St Brendan's Curraheen
As announced

8.00pm
June, July and August

11.00am
As Announced
Dominican, Holy Cross, Day Place, Tralee
8.00am, 1.05pm, 7.30pm
7.30pm
8.00am, 9.30am, 11.00am, 12noon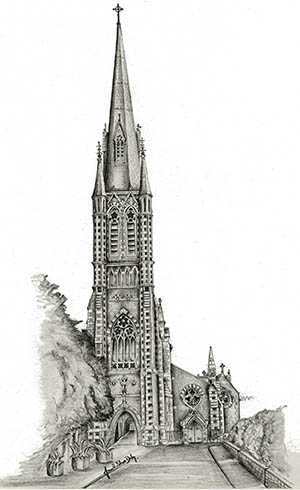 St John's Church Tralee by Anne O'Shea-Daly