Online Schedule for the week ahead:
Sunday: 10.30am Holy Mass
Monday to Friday:                8.15am:   Morning Prayer followed by Mass
12 noon: Angelus followed by Daily Reflection
7pm:       Rosary
Saturday: 12noon Angelus followed by Daily Reflection
6.10pm: Vigil Mass
These can be viewed live on our website www.stjohns.ie or on Facebook through the following link https://www.facebook.com/StJohnsTralee/ (If you don't have Facebook you can ignore "Log in" or "Create New Account" and click on "Not Now" to watch us live)
The church will be closed to the public at these times.
Mass will be uploaded to our website as soon as possible each day and can be played back.
The Church remains open to the public during the day.
JOHN'S PARISH CENTRE IS CURRENTLY CLOSED TO THE PUBLIC
but you can contact us by telephone at 066 712 2522 during our normal office hours 9.15am to 1pm and 2pm to 4.45pm or by email: office@stjohns.ie.

Normal Parish Centre Opening Hours:
Monday. – Saturday  9.15am – 1pm & 2pm – 4.45pm,
Telephone: 066 7122522.
email: stjohns@dioceseofkerry.ie 
SAFEGUARDING CHILDREN IN DIOCESE OF KERRY: DESIGNATED LIASON PERSON FOR SAFEGUARDING: 087 6362780

 Fr. Tadhg Fitzgerald. P.P.
St. John's Parish Centre,
Castle Street,
Tralee, Co. Kerry
066-7122522  e-mail: stjohns@dioceseofkerry.ie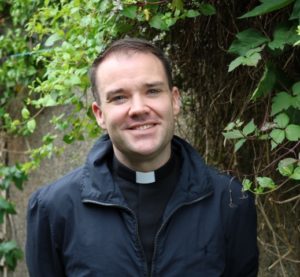 Fr. Seán Jones, C.C.,
 St. John's Parish Centre,
 Castle Street,
 Tralee, Co. Kerry
 066-7122522  e-mail: stjohns@dioceseofkerry.ie

Canon Seamus Linnane
St. John's Parish Centre,
Castle Street,
Tralee, Co. Kerry
066-7122522  e-mail: stjohns@dioceseofkerry.ie
Deacon:    Rev. Denis Kelleher 
St. John's Parish Centre,
Castle Street,
Tralee, Co. Kerry
066-7122522     e-mail: stjohns@dioceseofkerry.ie
CHURCH
WEEKDAYS
SATURDAY
SUNDAY
HOLY DAYS
St John the Baptist, Castle Street
Normal Weekday Monday – Friday 8.30am, 10.00am, 6.10pm

 

10.00am
6.10pm
 9.00am, 10.30am, 12.00noon
6.10pm (eve of Holy Day)

8.30am
10.00am

Immaculate Conception, Rathass
As announced
7.00pm
10.00am
As announced
St Brendan's Curraheen
As announced
7.30pm
11.00am
As Announced
Dominican, Holy Cross, Day Place, Tralee
8.00am, 1.05pm, 7.30pm
7.30pm
8.00am, 9.30am, 11.00am, 12noon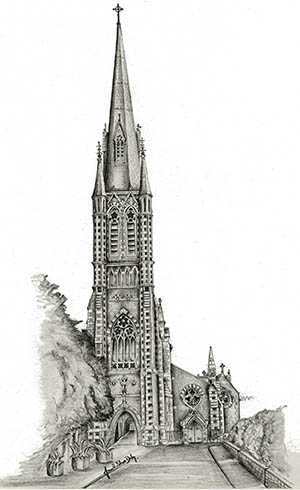 St John's Church Tralee by Anne O'Shea-Daly