To read this week's Parish Newsletter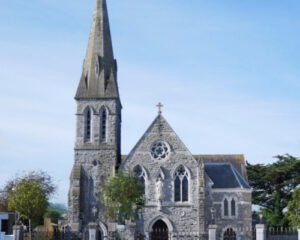 CONTACT:  Tel – 068 21188.  E-mail – listowel@dioceseofkerry.ie    CHURCH NOTICES must be in for 2.00pm on Thursdays.
BAPTISMS are at a pre-arranged time and must be booked through the Parish Office. Two week's notice is required. They take place on Saturday's at 4pm.
FUNERALS take place: Weekdays at 11.30am.  ADORATION CHAPEL open Wednesdays 11am. to 3pm..
ST PADRE PIO PRAYER GROUP The first Friday of every month.  The ceremony begins with the Rosary at 6.45pm, followed by Mass at 7pm.for Saint Padre Pio with Exposition of Blessed Sacrament and Benediction after Mass.
CONFESSIONS every Saturday immediately after the 10.30am Mass and on the week of a First Friday immediately after the 10.30am Mass on Thursday.  You can also have Confession at any time at your request.

To read this week's Parish Newsletter Visit our Parish Website on
No
| CHURCH | WEEKDAYS | SATURDAY | SUNDAY | HOLY DAYS |
| --- | --- | --- | --- | --- |
| St Mary's Church, Listowel | 10.30am | 6.15pm | 9.00am & 11.30am |  to be announced |
| 1st Friday Evening Mass &  St. Padre Pio evening Mass  |  7.00PM |   |   |   |
|   |   |   |   |   |