Frances Rowland recommends
I recommend – The website is www.loyolapress.com. Once there, you can sign up to receive a 3 minute retreat each day direct to your inbox and inviting us to pause in the presence of God in our day. You may also like to sign up for a weekly email, It also offers Sunday Connection, a weekly email offering some reflections on the Sunday Gospel and our lives.
Bishop Ray Browne recommends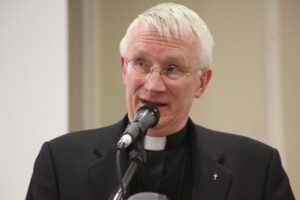 I recommend the website of the Irish Catholic Bishops Conference. 
It is the place to find up to date news on the Church in Ireland and details of many Church services.

There is information on education, evangelization, outreach to emigrants and Irish people in prison abroad. I highly recommend this.

+ Ray