Join Olive Foley and Fr. Donal O'Connor as they explore Finding God in times of trouble in St. John's Theatre, The Square, Listowel @ 8.00pm. 
Olive Foley is the wife of the late Anthony Foley, an Irish and Munster rugby playing legend.  His untimely death on October 16th, 2016 led to a national and international outpouring of sadness over his sudden death, but also support for Olive and her young family.  Through her difficulties she has seen family at its best and she has placed her trust in God.  Olive is a former banker but is now working closely with Sr. Helen Culhane and The Children's Grief Centre, Limerick in her role as ambassador.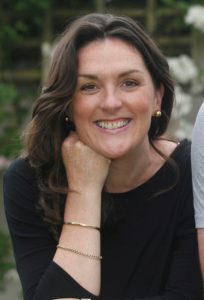 Fr. Donal O'Connor is a poet and a priest of the Diocese of Kerry, presently ministering as Chaplain to IT Tralee. He has also worked as chaplain to Beara Community School, as a curate in Listowel and as parish priest in Beaufort. He presents on the diocesan Course in Pastoral Ministry.